Apps zum Spaß mit einem eingabe stift

Nachfolgend finden Sie einige nette (die meisten kostenlosen) Apps uns gesammelt, die viel mehr Spaß und einfacher, mit einem Stift zu spielen zu finden. Die Seite wird regelmäßig mit neuen Updates aktualisiert ... so zögern Sie nicht, uns zu besuchen.
Die besten Puzzle-Anwendungen
Wordfeud is a multiplayer puzzle game where you can invite your friends and random opponents (up to 30 games simultaneously). You have to make words, kind Scrabble.

Paperama is a fun app where you can fold paper on your ipad or iphone.

You make the best origami art in a hadomdraai.

Ichi is a simple but challenging puzzle game for your phone or tablet.

Do not be fooled by the simple appearance it's a real brainteaser!

Collect gold rings by using rotating obstacles, teleporters, breaking blocks and more!

Cut the rope Super verslavend maar o zo leuk! De bedoeling van het spel is simpel. Snij het touw door om het kleine monstertje "Om Nom" snoep te voeren! Het is een geweldige puzzel game met meer dan 300 levels. En ze worden steeds moeilijker (:

Unblock me know those wooden sliding puzzles with that one open box?

There seems free game on.

Slide blocks with varied dimensions to move the red block to the exit.

It seems simple but it is by no means.

Unblock Me offers hours of fun slide.

Dots Dots fact is no more than a match-3 game, but one that is very addictive.

It looks like Bejeweled, but yet it is not because you can create rows of two dots.

The very simplicity makes it very addictive.

Ruzzle is a very popular game that you can play against your friends.

In this game you will see a sign of four by four letters.

Within two minutes, you must then make as many words from the letters by connecting them with each other.

After three rounds, the game is finished and whoever has the most points is the winner.

Blek is a new and minimalist game that brains do kraken.De app seems to have a simple aim: to draw a line that touches all colored spheres, but not black.

However, you can not pull through the drawing this line, but must draw a pattern which is then repeated.
The best and most fun drawingapps
Sketchology is a new iPad app that lets you sketch.

The app has a canvas that you can zoom in and out indefinitely, making it possible to outline in great detail, and then zoom out to the larger work.

Paper, simple but beautiful drawing app.

Paper (iPad) is an amazingly beautiful app and at the same time very simple.

The app lets you create notes and sketches in little notebooks.

Nothing more and nothing less.

But in a stylish and intuitive way.

Drawing Desk, most popular entertaining character app with millions of users worldwide.

Drawing Desk is bundled with 4 different modes, namely: Kids Desk, Doodle Desk, Sketch Photo Desk and Desk, each with their own experience.

Sketch Guru allows you to edit your photos into art.

The creations you with this free app conjures seem the work of a painter.




In Sketch Guru choose a photo from your gallery or take a new photo to edit.

SketchBook Express, Looking for easy drawing, you're good at SketchBook Express.

The software is dead simple to use, you immediately notice when starting.

A clear interface shows various brushes and pens to the left of the screen, which you edit by clicking on it.

Sketch Club provides not just fantastic tools to create but also motivation and inspiration to keep you going through an integrated online community. You can upload your sketches to let others rate and comment as well as enter daily challenges and fun weekly competitions with fabulous prizes! You can even create speed painting videos.

low Paper, this app is really fun and very useful for creating backgrounds.

The colors appear in neon colors, fun to do.
The most addictive and cool game apps
Candy Crush Saga, play and change and combine your way through hundreds of levels in this delightful puzzle adventure.

Join Tiffi and Mr.

Toffee on an epic adventure in an online game full of delightful surprises!

Pherhaps

this is the best game ever?

Play Candy Crush Soda Saga Online!

This vibrant new adventure, the water runs into your mouth!

Join Kimmy in her search for her sister Tiffi in this brand new game with new sweets, new game modes and new challenges where your puzzle skills will be tested to the limit.

Sodalicious!

Angry-birds, in this game you have to shoot off with a slingshot angry looking birds to destroy entrenched pigs in shaky structures.

The most played sel ever.

Keep track through the spell with a stylus pen ... Handy!

Bubble Witch Saga 2 is a classic bubble shooter.

It is a fantastic bubble shooting game.

You go in Bubble Witch Saga 2 namely bubbles shoot in a dark forest.

In the meantime, you collect delicious drinks and gives you spin downward to earn points.

Temple run, explorer as you try to survive in the big jungle while being followed by a huge monster.

Temple Run 2 During this chase, run by different parts of the world over.

Meanwhile collect as many coins and place the highest possible top score down.

Watch out for the various obstacles that you encounter along the way!

Success!

Clash of Clans is a legendary strategic war game.

Build your village, train your troops and battle online with millions of other players!

Form together with other players a strong clan to crush enemy clans in clan wars.

Fruit Ninja, Cut to make all the pieces of fruit through the middle and try as many combos!

The fruit pieces are first rolled quietly to rise, but as soon as it goes in all directions.

Ideal to play with your touch screen pen

Smash hit, Take a surreal journey through an otherworldly dimension, move in harmony with sound and music and smash everything in your path!

This experience Requires focus, concentration, and timing to not only travel as far as you can, but ook break the beautiful glass objects That stand in your way.

God of light, you have in God or Light rays bend, so as all the flowers on the screen to raken.Dit addictive and illuminating a wonderful puzzle game.

Very nicely designed.
Stylus-shop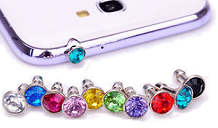 Beim Stylus-Shop Sie keine Versandkosten zahlen und Sie werden bei jeder Bestellung eine kostenlose Antistaubstecker und einem Aktionscode, den Sie an jedem nächsten Bestellung berechtigt zu 15% Rabatt erhalten! Lesen Sie mehr ...