Stylus pen with led light
Stylus pins with a light! Easy to use and a real fun gadget. These stylus pens feature a bright LED light. Great gift to give away and an original gift to get!
Stylus Pen 3 in 1

This 3 in 1 Stylus Pen, you have more hands than a touch screen pen. He is in fact equipped with a pen and a bright LED light. Three functions in one model stylus. The stylus is like a pen very well in hand. This stylus is a pivot…

€ 8,00
Stylus-shop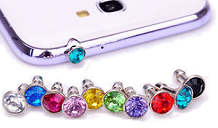 In our stylus shop you pay no shipping costs and you will receive with every order a free anti dust plug and an action code which entitles you to 15% discount on every next order! Read more ...