The benefits of a stylus pen

The benefits: A stylus pen (also known as a touch screen or phone pen) is a very handy tool designed for simplified operation of an iPad, iPhone, Tablet and Smartphone. With the small flexible rubber tip on the stylus, you can easily navigate, swipe, game etc. Soft Touch tips have a smaller surface area than most fingers, which improves accuracy. The stylus pens are easy to handle, just like a normal ballpoint pen.
Whether it comes to typing a message in your email or in whatsapp, or the so-called "sweep" on your tablet or smartphone, playing a game or navigate while browsing the Internet, with a stylus pen, you have better control and precision.
By making use of one of our styluses you enjoy in addition even more advantages.
A stylus pen is always clean, and leaves no oily stains or smudges on the screen (as often happened to your finger).
Additionally, for people with large hands or what worse sight is often difficult to operate the small buttons on the screen. With a stylus pen, you have better control and precision. Typos or wrongly selected left or apps no longer occurs.
With a stylus pen, you can even use your smartphone or tablet in the winter, if you have your gloves on!
With the recent developments of smart watches such as the I-watch from Apple, thef technique is getting bigger and gives you even more fun, but the devices are getting smaller, and more difficult to operate. With a stylus pen you have owned the perfect tool to exploit the capabilities of a smart watch in full range.
When playing games you will have many advantages if you play it with the use of a stylus pen. You have better control, natural feel just like a normal pen. At design apps and drawing apps, the use of a stylus pen will be just as natural like holding a real brush. And with games such as Candy-Crush, Hay Day of Diamond Digger the use of a stylus pen is noticeable. Because you are not clogged with your finger on the screen, but operate with a stylus pen, you have much better overview and you will enjoy better gaming. We have selected some cool apps , whome will work easier with the use of a stylus pen. Lookaround, almost all apps are free to download.
Stylus-shop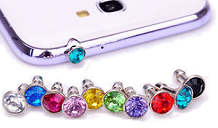 In our stylus shop you pay no shipping costs and you will receive with every order a free anti dust plug and an action code which entitles you to 15% discount on every next order! Read more ...