How to pay

In this shop you can pay at the most common ways. For this we have enabled the company Mollie, they regulated and managed all the payments in a secure and save environment.
You can pay in succession using iDeal, Paypal, credit card and Mister Cash, or you can transfer directly the amount.
Below you will find more information about these payment options.
iDeal
IDEAL allows you trusted, secure and easy online purchases. iDEAL is the system that links you directly to your Internet banking program for an online purchase. To use iDEAL, you do not have to register, download files or create an account. Do you use online banking with ABN AMRO, ASN Bank, Friesland Bank, ING, Rabobank, Regions Bank, SNS Bank, Triodos Bank or Van Lanschot Bankiers, you can directly pay with iDEAL. You charge quickly and easily into the familiar online banking from your own bank. Pay as you are already familiar.
How does IDEAL work?
Pay with iDEAL do in a few steps:
You choose the desired product, it comes into the shopping cart
Then choose a payment method iDEAL
Select the bank where you arrange your banking online
You directly in your familiar online banking application from your bank (The relevant details of your purchase are there already completed)
Then you approve the payment (which will then receive a confirmation of your bank)
You return to the shop, ordering and payment success
Detailed explanations and information about IDEAL, please visit the IDEAL website .
Paypal
Paypal is the safest way to pay. Your bank account or credit card number is already stored safely in your PayPal account so it is not necessary endlessly to enter your data. With PayPal, you only need your email address and password, and you can pay online safely within a few clicks.
Detailed explanations and information about PayPal, please visit the PayPal website
Credit Card
If you are a creditcaPaypal is the veilird wish to pay, choose the payment method for Pay-pal. Here appears the ability to fill in your details and pay securely with your credit card.
Mister Cash
Bancontact / Mister Cash uses a physical card which is linked to a credit balance on Belgian bank account. The card can be used both on and offline to help pay. Payments via Mister Cash guaranteed and
seem therefore strongly iDEAL in the Netherlands. Therefore, it is suitable for our webshop.
If a payment unfortunately still not working, you can directly transfer the amount quoting the order number.
About Booking in advance
If you opt for bank transfer, you make the amount of the order itself to account number:
IBAN: NL97 INGB 0006 1206 23
BIC: INGBNL2A
Attn Leejoo

Once payment is received by us you will receive a payment confirmation and we will ship your order. Remember when the transfer to the order number.
Stylus-shop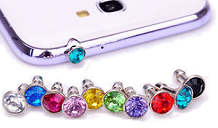 In our stylus shop you pay no shipping costs and you will receive with every order a free anti dust plug and an action code which entitles you to 15% discount on every next order! Read more ...