Stylus pens suitable for any device

The stylus pen is suitable for any device with a capacitive (touch sensitive) display (screen). Now this will not say what everyone immediately, so I give here a bit more explanation.
Capacitive touch screen displays can only operated with fingers or stylus pens . (The tip of a stylus replaces your finger). The screen uses mild electrical charge is spread over the entire screen. Capacitive Touch Screen Devices are designed to require skin contact (usually a tip of a finger) in order to operate. This design requires capacitive stylus tips to be the approx. thickness of a small fingertip in order to allow their touch to register on the screen of a capacitive device. We find that many frustrated consumers are in search of finer tips for more detailed work. These don't exist due to screen compatibility.
Below is a short list of devices for which the stylus pens are suitable, including for the following smartphones and tablets:
Apple iPhone 3, 4, 4S, 5, 5C, 6, and 6Plus. Ipad 2, 3, ipad and ipad mini air 1 and 2. The ipad mini iPod touch.
Samsung S3, S4 and S5. Samsung Tablet 2, 3, and tablet Pro. The Samsung Galaxy Tab Galaxy Tab 3 and 4. All other tablets and smartphones from Samsung with a capacitive screen (all models of recent years with a touch screen)
All smartphones from HTC, Sony, LG, Huawei etc.
A good rule of thumb is to ask yourself: "Can I use my finger to interact with my device?" If the answer is "YES" then a Stylus will work on your device. If you want to know it for sure, you can contact us first to ask the compatibility from our stylus pens wit our device.
Stylus-shop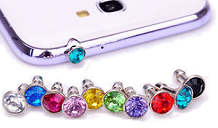 In our stylus shop you pay no shipping costs and you will receive with every order a free anti dust plug and an action code which entitles you to 15% discount on every next order! Read more ...